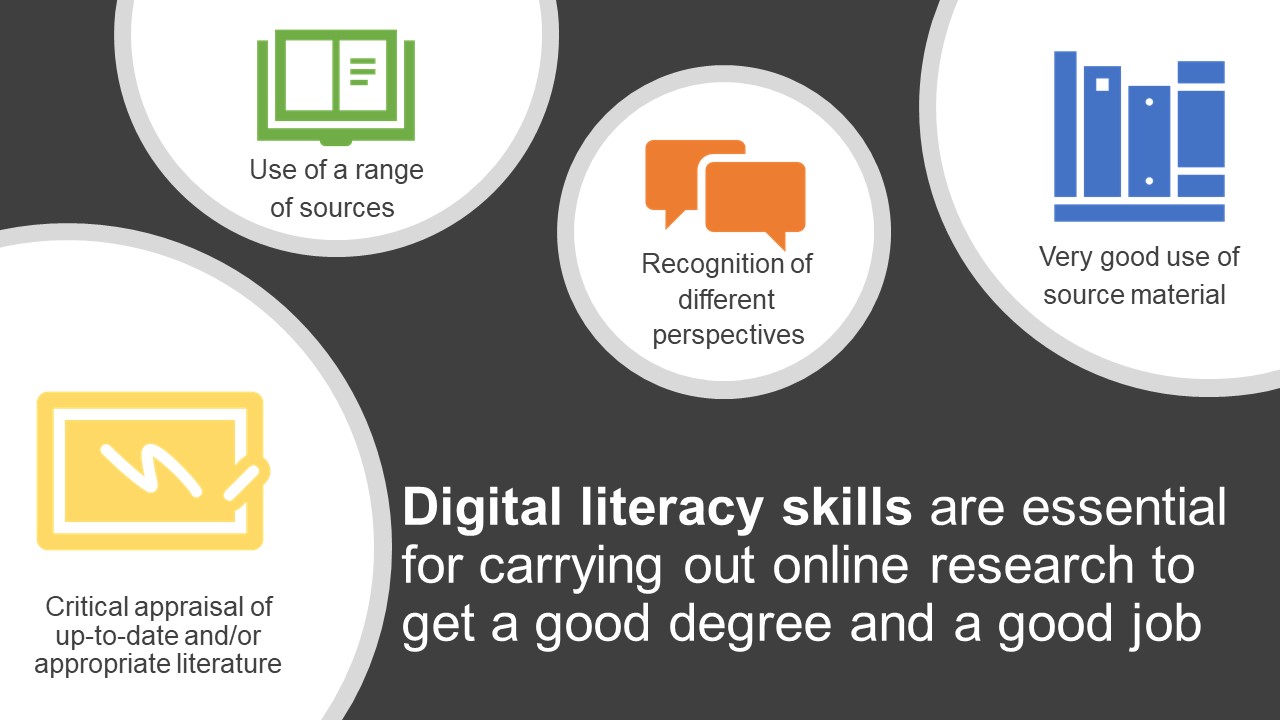 What is Digital Literacy?
Digital literacy is the ability to maintain usage of digital technology and information.
In this century, you will need to be digitally literate at home, while studying at university and in your workplace. Everyone will now require a certain level of digital literacy to engage with the wealth of technology around us, even if that is simply using a mobile phone or typing a document on a computer. Digital literacy also goes beyond this – it is about communicating and collaborating with others, finding information online from reputable sources and ensuring you stay safe in the online world.
LinkedIn Learning
We support your continuous learning and development and hope you will find that LinkedIn Learning is one such resource that can positively contribute to your ongoing learning. With LinkedIn Learning, you will now receive:
Unlimited access to learning for your personal and professional development. Choose from more than 6,000 video tutorials covering business, creative and technology topics.
Personalised recommendations. Explore the most in-demand skills based on your experience and programme at the University.
Expert instructors. Learn from industry leaders, all in one place.
Convenient learning. Access courses on your schedule, from any desktop or mobile device.
Helpful resources.
For a great overview, watch the How to Use LinkedIn Learning course.
For further information on how to use LinkedIn Learning, please take a look at the How To Use LinkedIn Learning guide.
For training on Microsoft Office 365, please visit the University's recommended collection.
If you have problems accessing your account, please contact raise a ticket on the TechGuru Service Desk.
Digital Coaches
The digital coaches are a passionate team of your fellow classmates, friends, and students at the University of Sunderland in London. They are here to support you and make your digital experience smoother. They assist with anything related to the virtual learning environment (VLE) navigation, ranging from Canvas, MS Teams, Compass, E:vision, SharePoint, and more.

For more information on digital coaches please see their SharePoint page.
Book a session if you need digital literacy support.
Book an online appointment for Microsoft Office training
Book an appointment for Digital Literacy with Digital Coaches
Go back to main Study Skills page